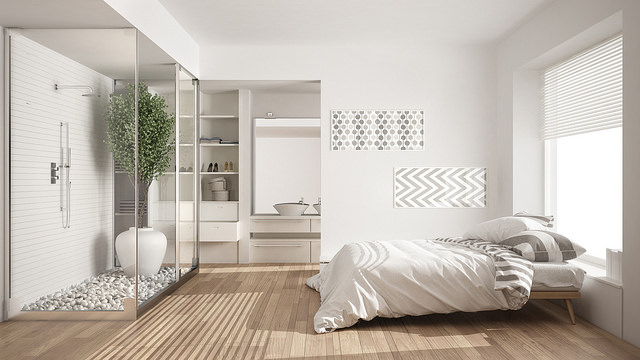 As well as being your place of sleep, your bedroom should also be a place of relaxation and tranquility, where you can truly be yourself. Relaxation is important throughout the day and at night when you need to be relaxed to sleep. There are so many changes that you can make to your room to turn it into a true sanctuary.
Get rid of the clutter
A relaxing space for most people isn't a cluttered one. Mugs and glasses covering every surface, wires trailing across the floor, and papers from work on your desk will lead to a feeling of chaos and disorder. Get rid of all the glasses (and wash them up), use wire clips and tape to keep wires out of your floor space, and store your papers away. You could also invest in more storage solutions, such as shelves and drawers, so that it is easier to store things away.
Get a houseplant
Humans and plants are natural friends. We breathe in oxygen and breathe out carbon dioxide, while plants take in carbon dioxide and give out oxygen. A plant in your room will do all sorts of good things, including increasing moisture in the air and …